An introduction
Singapore being a multiracial, multicultural and multireligious society means that a multitude of different festivals are a part of the lion city's cultural makeup. One such festival is Hari Raya Haji. The term means the Day of Pilgrimage and refers to the last day of the Hajj Pilgrimage that Muslims undertake to Mecca. Furthermore the Hajj pilgrimage is one of the five pillars of Islam.
Another name for this festival is Eid al Adha, an Arabic term which means the Day of Sacrifice. This term is connected to the story of the Prophet Ibrahim and his faith in Allah when he was told by Allah to sacrifice his son to Him. Pleased with his unalloyed trust in the Divine, Allah then informs the Prophet Ibrahim that His command to sacrifice his son was a test of his faith and in the end Allah stops the Prophet Ibrahim from sacrificing his son. For more information about the significance of Hari Raya Haji check out our other article on the festival here.
Hari Raya Haji celebrations in Singapore
We now move on to discuss how Hari Raya Haji is celebrated in Singapore.
Typically in the morning, Muslims gather for congregational prayers at mosques. This is followed by the sacrifice of sheep as Korban. The term Korban is an Arabic word that means Sacrifice. The meat of the sacrificed sheep is then split into three portions to be shared among family members, relatives and the needy in the community.
Some Singaporean Muslims may choose to conduct Korban rituals overseas or donate livestock for Muslims who may not be able conduct Korban rituals in other countries due to financial constraints.
Furthermore, the Korban meat is cooked in a variety of different ways depending on the preference of individual families.
It is also worth noting that Hari Raya Haji is a bit more of a quieter affair than Hari Raya Puasa is.
While both festivals are celebrated with family members and relatives, Hari Raya Haji is celebrated in a much more private manner among loved ones as compared to Hari Raya Puasa celebrations that can go on for a month or more as Muslims in Singapore spend time visiting friends and relatives.
Some examples of food made using the Korban Meat
As previously mentioned, the Korban meat obtained during Hari Raya Haji can be cooked in a variety of different ways.
For example, dishes such as Mutton Curry or Mutton Biryani are some of the cuisine varieties that are prepared by Muslims of different ethnic backgrounds such as Indian and Malay Muslims to name a few communities.
Nevertheless it has to be said that Mutton Biryani and Mutton Curry are popular food items among Muslims of other ethnic backgrounds too.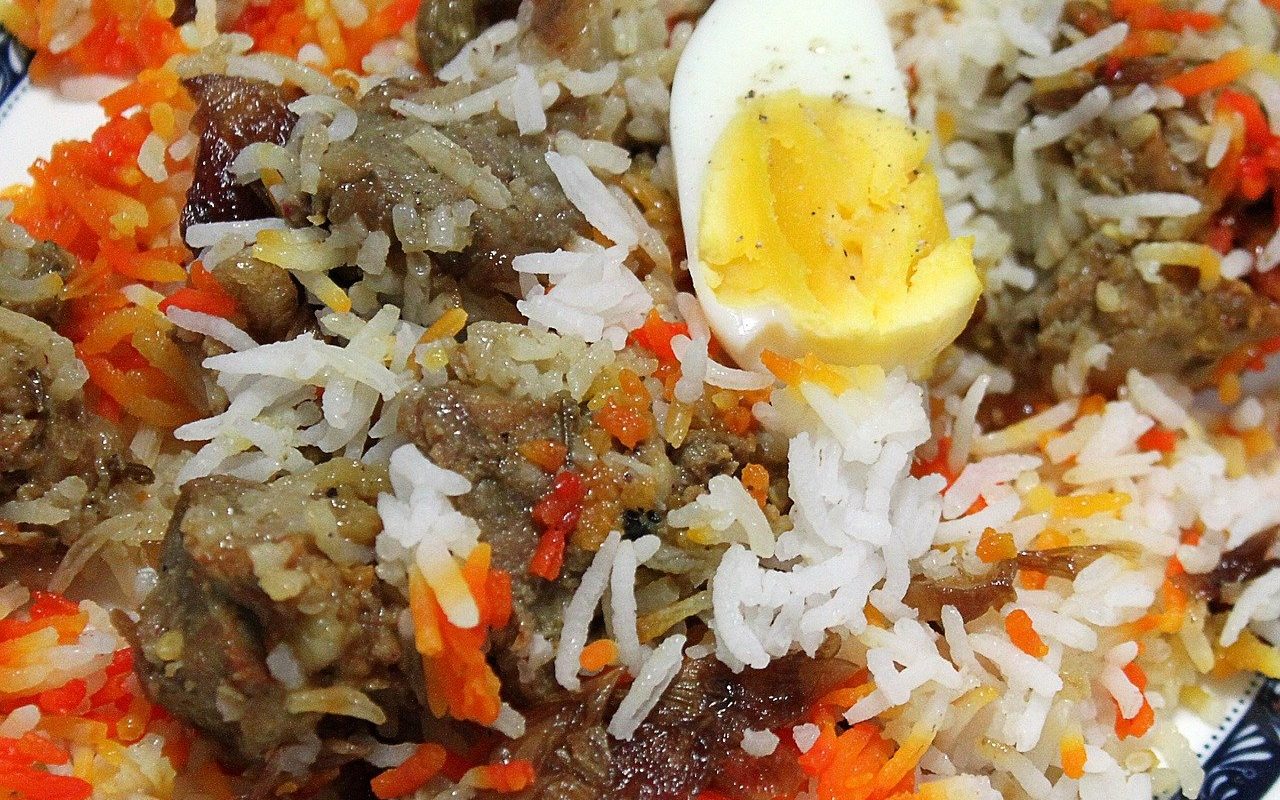 Some final thoughts
Over the course of our exploration we have gained a better understanding of the festival of Hari Raya Haji in terms of its significance and how it is celebrated in Singapore. With that said, always keep learning new things so as to widen your intellectual horizons. Until our next exploratory journey together, take care and stay safe.